audio info
turn the website soundtrack off in the lower left corner, then select an mp3 to listen to
The thirteen moniker names correlate to 13 mindsets or personas of the kuxaan-sum vehicle.
10 works conceived by Gabriel Temeyosa via kuxaan-sum
(GaiFuLier) Gavriel Xozeph Temeyosa
(IKDOMINEA) Philip Daniel Temeyosa
(ORENDA) a collaboration w/ Francisco Mayoral aka DJ Footer.
---All projects conceived in XIBALBA---
---kuxaan-sum is featured on---
~::Bytes Expander Compilation::~
::Circuit Shaman::
The Bytes loop length expander allows your Music Thing Turing Machine
to create random loops and melodies in any musical time signature.
Breaking free from the constraints of 8 and 16 steps, with the addition
of the Bytes Expander your Turing Machine will be able to create
loops of any length from 1 to 16 and alter that length with a control voltage.
Say goodbye to Kraftwerk and hello to Coltrane.
"I am constantly impressed by some of the videos that my customers post
which feature the Turing Machines and Bytes Expanders
that I have made for them, so I decided to make a compilation
showcasing some of my favorite stuff that they have done.
I love hearing what people make with these things!"
~::From The Wires::~
::by about A Dozen MuffWigglers::
A MuffWiggler 2014 Compilation
~::LOUD KINGS::~
::Novasak & kuxaan-sum::
An all analog devices collaborative live noise set.
~::Strange Modes::~
::A Wiard Compilation by Laser Palace::
Strange Modes is a 19 track Wiard Synthesizer centric release.
All sounds were created electronically with Wiard System 300 / 1200 or Malekko/Wiard Modules.
All donated funds will go to supporting Muffwiggler.com
Released 04 December 2012
VoltageCtrlR, Rico Loverde, Mark Griffiths, Roycie Roller, Ryan McRyhew,
Michael Ford, Kuxaan-Sum, Dave/Gas Anorex, sandyb, Numan7, Bactene, Zerosum Inertia,
Olivier Gerber, Norman Fay, Elektrograd, Levitating, Otoskope, Robert Efroymson, Diffuse.
~::Isolated Permutated Multiplistic Universe::~
::IPMU::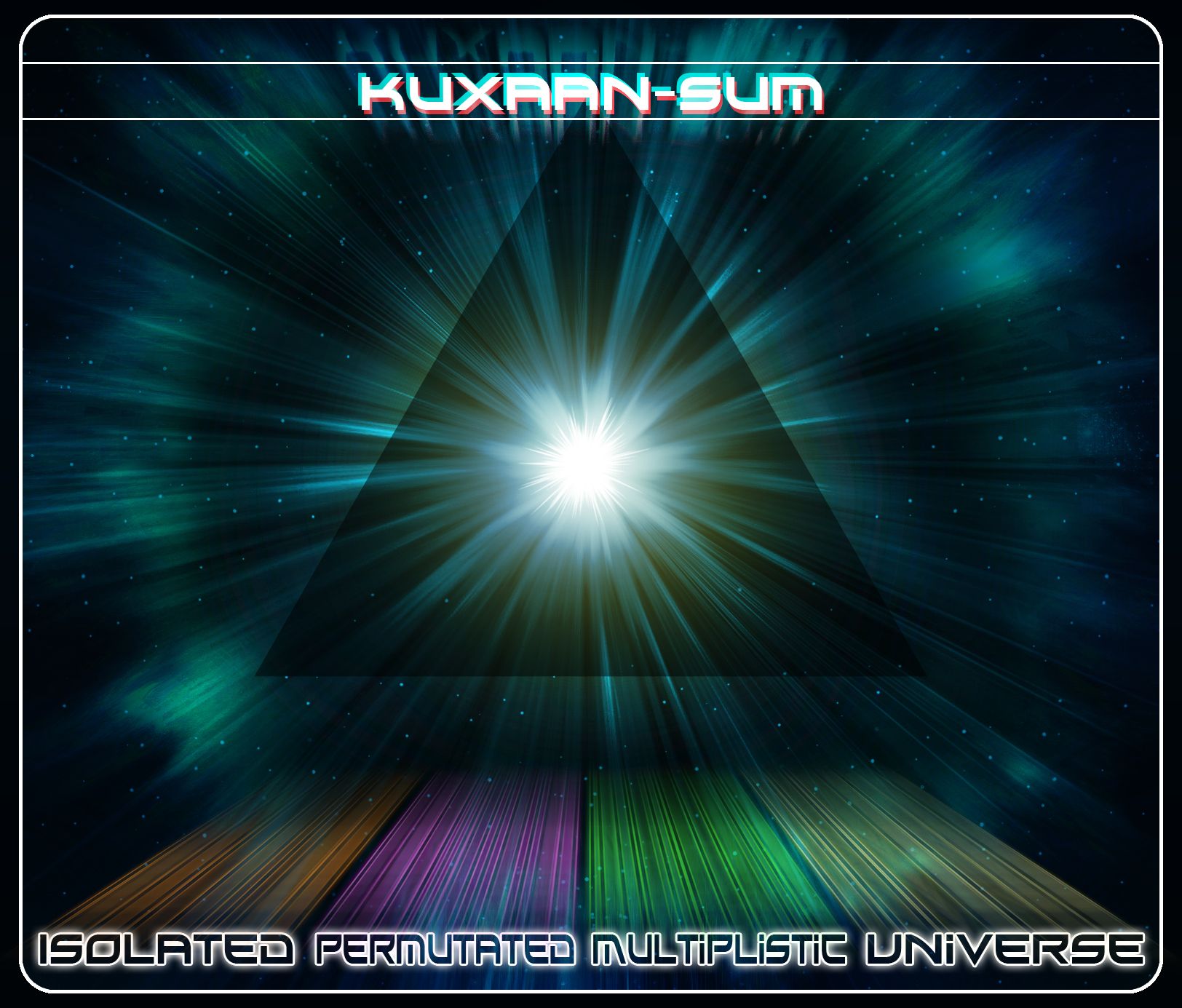 Introducing kuxaan-sum's hardware synthesizer created Isolated Permutated Multiplistic Universe,
the debut EP on Chimera Central. One of the Denver electronic music scene's stalwarts, kuxaan-sum
has put on some of the best performances using some of the most cutting edge hardware devices and
vintage electronics to create intricate IDM style electronica. He showcases his talents on this
4 track EP as each piece grows more and more ominous. FAIZ minimal bass pulses bounces with
ring modulated saw waves while kept in time with a minimalistic beat. IPMU slows things
down just a bit with more distorted percussion and ambient tones layered with radio
signals from beyond. Stricken is even more stripped down to just feature bubbling
synth noise and 808 like kicks. Finishing is Yum Cimi, which has more melodic
structure carried along with Click and Cut percussion. This EP is for
fans of IDM in the key of Aphex Twin's
Selected Ambient Works 85-92.
~::JOURNEYS::~
::full length release::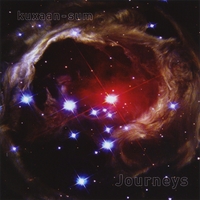 Journeys is a CD about your soul.
The path you take and the paths you cross.
The CD explores several types of Electronic genres.
From beginning to end, you will be guided through an epic vision of what is and shall be...
Transistor, An Electronic Compilation
© 2007 Symbolic Insight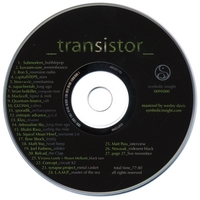 Transistor, an electronic compilation of active innovative sound artist
including IDM, ambient, experimental, techno, and ambient works.
Transistor, an electronic music + art festival in Denver, CO,
presented by symbolic insight. The mission is to fill a void in
the Colorado music scene with an electronic music + art festival,
which showcases innovative artists, providing an outlet for community,
networking, education, and fun for both the patrons and the performers.
This cd compilation documents the artist who performed at the
debut festival this past June, 2007 and represents a large
spectrum of new electronic music.
Moscow based Clinical Archives
newest compilation:
ca015 - Various - Clinical Sounds - Vol.1
«Clinical experience, and also carried out practical
researches show, that simultaneous use of two hearing
aids allows to distinguish more precisely sounds and,
that is especially important, better to understand speech
even to people with serious loss of hearing of one ear and
full deafness of another...»
-splicing the icy expanse-
:the new else.product compilation: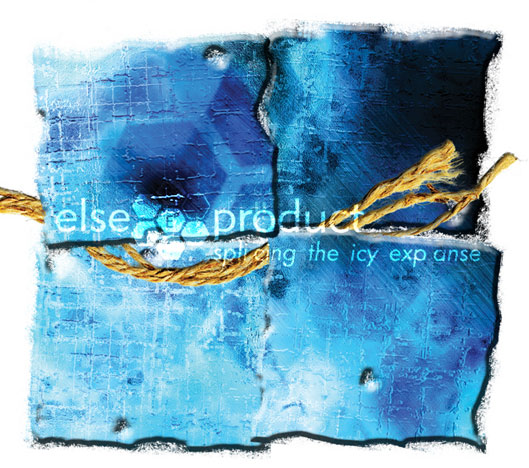 16 tracks from Haunted Sound Laboratory, 440mz, Mink (remixed by Danny Hyde),
Marblehead, Black Sun Productions, Mort Douce (remixed by Tactile),
Sid Redlin and Greggoryr Rapp (wondeful collaborative), Blackcell,
kuxaan-sum, NOT, Life's Decay, MXIII vs Kilgore Trout, Bad Wolf, 3z13
and The Insekys Isotope.... an important collection of many styles of musics
and tunes...."this is music not easily put into catagories.
music that keeps you awake at night. music that lingers.
music that must be heard. this is elsemusic."
limited to 300 full color digipack and full color cd disc
-The Electric Shepherd : An Audio Tribute To Philip K Dick-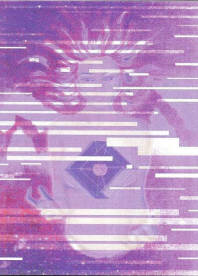 -A TRIBE CALLED GLITCH Vol. 1-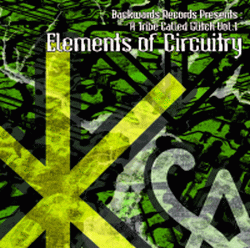 sIk
music for premeditations
classified: mobb
ORENDA
the highest ecstatic galactic state
classified: trip-funk
SavaGho
the movement within as guided by solar activity
classified: harsh-tek
CIZIN
tribalism and warfare by means ov planetary and solar projections
classified: tribal
SeruM
an aural injection for sedation
classified: IDM
GliTk
glitch noise chaos in which patterns emerge
classified: glitch-noise
GaiFuLier
new skool successor and expansion
classified: soul